Creamy Mango Smoothie Bowl
Ingrediënten
2 stuks bananen vers
100 gram mango bevroren
1/3 partje sap van limoen
30-40 ml amandelmelk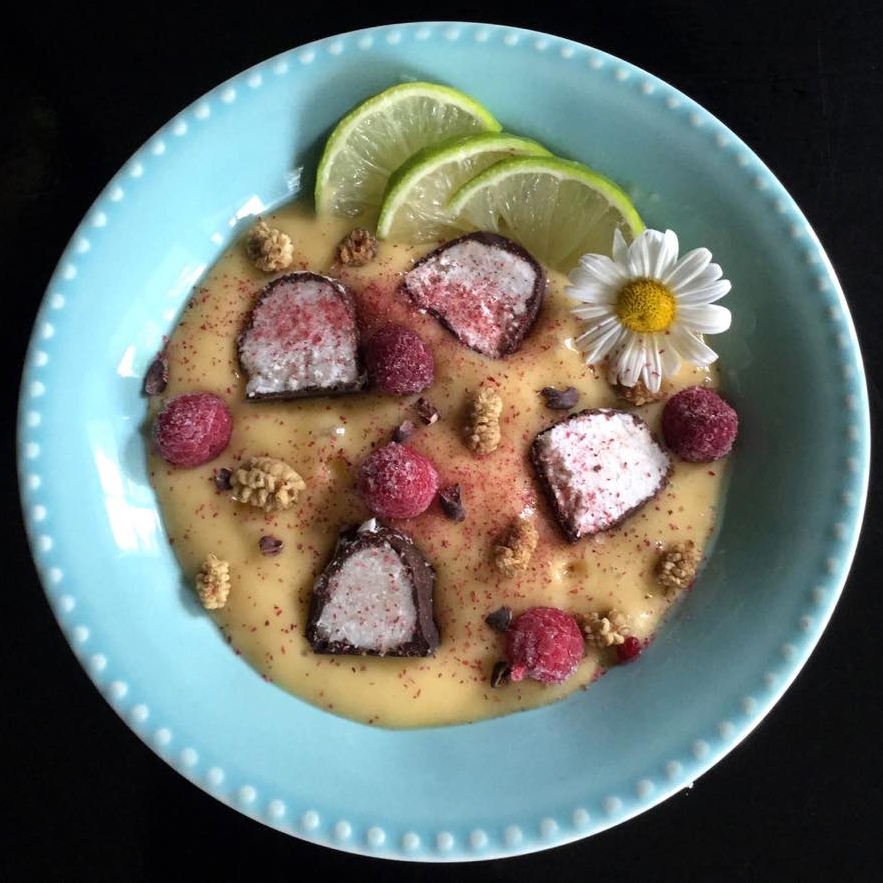 Instructies
Plaats alle ingrediënten samen in de blender en mix kort tot een gladde substantie.
Serveer de Smoothie in een kom.
Garneer met vers fruit naar keuze, gedroogde -witte- moerbeien, cacaonibs, puur en ongezoete cranberry poeder en eventueel met een gesneden huisgemaakte Bounty Bar.
Ingredients
2 pieces fresh banana
100 grams frozen mango
1/3 wedge juice of lime wedge
40-50 ml almond milk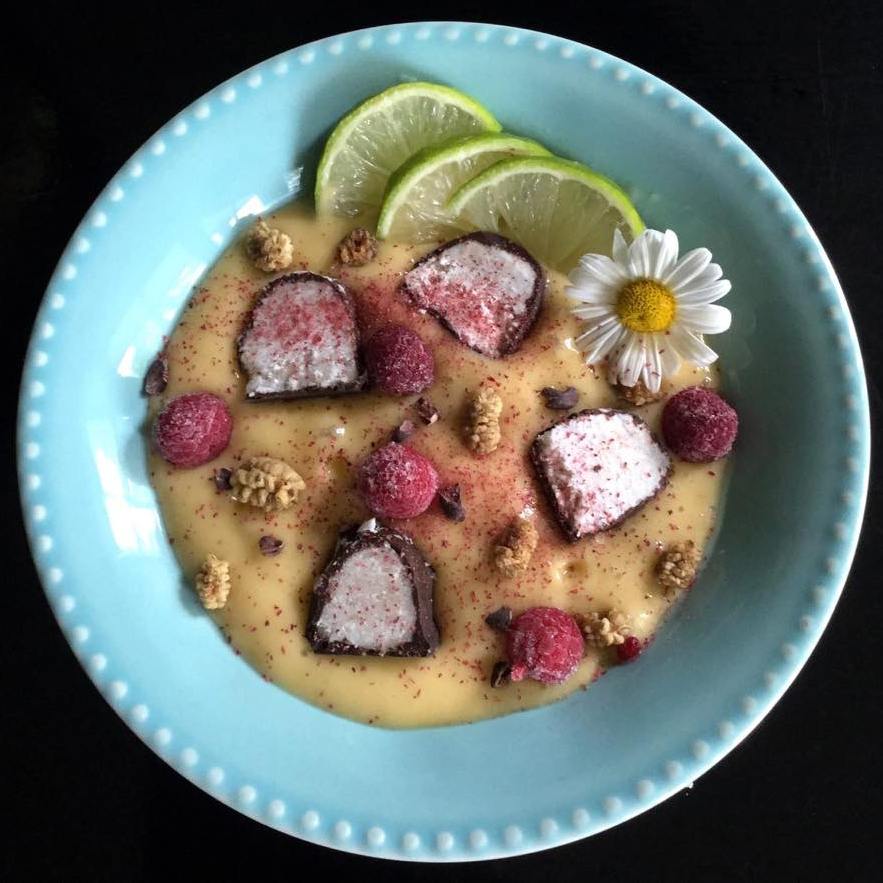 Instructions
Place all ingredients in blender and blend briefly until smooth.
Serve smoothie in a bowl.
Garnish with fresh fruit of your choice, -white- dried mulberries, cocoa nibs, pure unsweetened cranberry powder and optional with a sliced homemade Bounty Bar.