Pink Dream Cream Parfait
Ingrediënten
250-300 ml yoghurt naar keuze kokos / soja
150 gram rood zomerfruit diepvries
70 gram haver glutenvrij
40-50 ml kokoscréme of een andere plantaardige "room" via de natuurvoedingswinkel
pure vloeibare stevia druppels naar smaak.
optioneel 1-2 theelepels baobab poeder.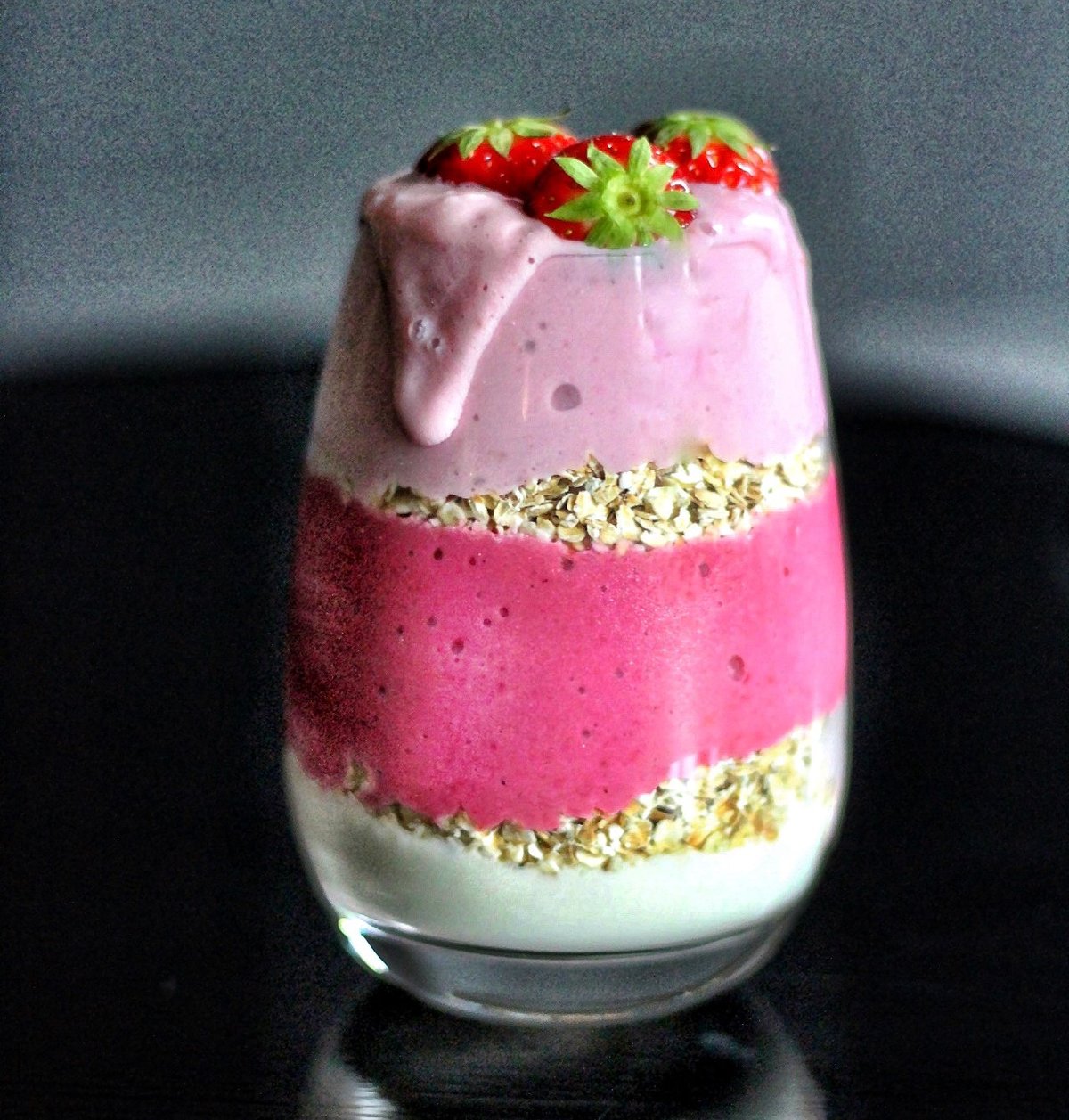 Instructies
Giet een kleine hoeveelheid van de met stevia gezoete yoghurt in een glas en voeg een laagje haver toe.
Pureer het ontdooide fruit in de blender.
Roer de overige yoghurt goed door het gepureerde fruit in de blender (zet de blender eventueel kort aan) en hou een beetje apart voor de bovenste laag. (hou iets minder dan de helft van de yoghurt apart)
Breng op smaak met een paar druppels Stevia en voeg -optioneel- 1 of twee theelepels baobab poeder toe.
Giet in het glas bovenop de haver en breng weer een nieuw laagje haver aan bovenop deze rose laag.
Roer door het overige kleine deel yoghurt uit de blender wat ongeklopte kokoscréme of plantaardige room en schenk er bovenop en garneer met fruit naar keuze. Voeg nog iets meer room toe als je wilt dat deze laag lichter wordt.
Ingredients
250-300 ml approx yogurt of your choice coconut, soy
150 grams red fruit frozen
70 grams oats glutenfree
40-50 ml approx coco cream or any plantbased "cream" soy, almond via wholefoodstore
pure liquid organic stevia, drops to taste
Optional 1-2 tspns baobab powder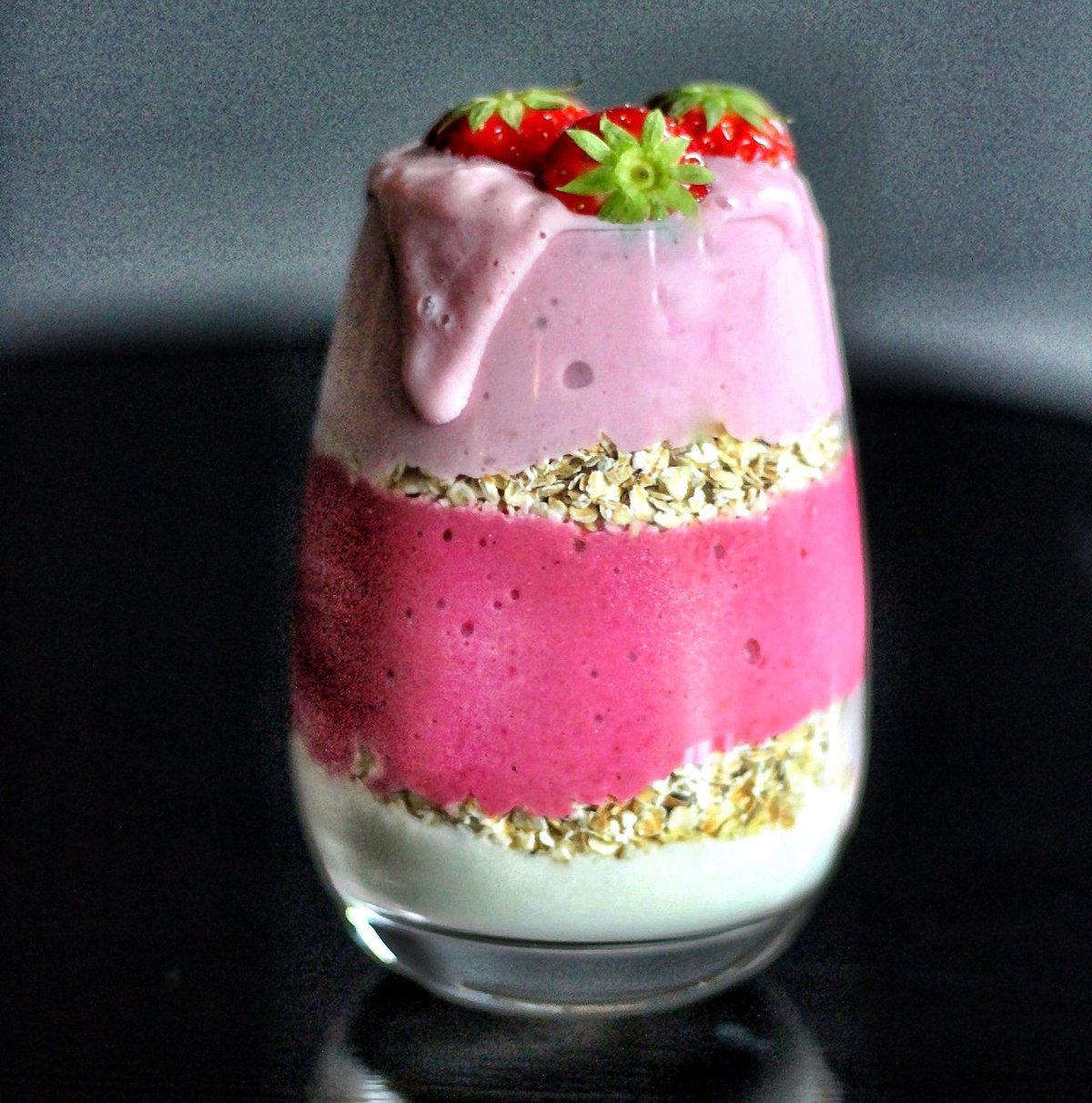 Instructions
Pour a small amount of sweetened -with stevia -yogurt in a glass and add oats.
Make puree of defrosted fruit in your blender.
Stir the yogurt by the pureed fruit in the blender mix together and keep a little aside for the top layer. (Slightly less than half of the quantity of the remaining yogurt.)
Sweeten to taste with stevia and optional add baobab powder.
Pour in the glass. Add a layer of oats again.
Stir through the last (top) layer some unbeaten plant cream and pour over the top layer of oats. If you want the top layer to be lighter just add some more cream.
Garnish with fresh fruit.