Soft Apple Pie Oaties
Ingrediënten
Overnight Oats
40 gram havermout optioneel glutenvrij
130 ml volvette kokosmelk of ongezoete plantaardige melk
1/4 theelepel puur vanille-extract
3/4 tot 1 theelepel kaneelpoeder
2 theelepel sesamzaad
1/4 theelepel vloeibare stevia
1 stuks banaan geprakt
Later toeveoegen
3/4 stuks appel circa 100 gr, geschild en in blokjes gesneden
45 gram rozijnen
40 tot 50 gram kokosolie eerst wegen dan smelten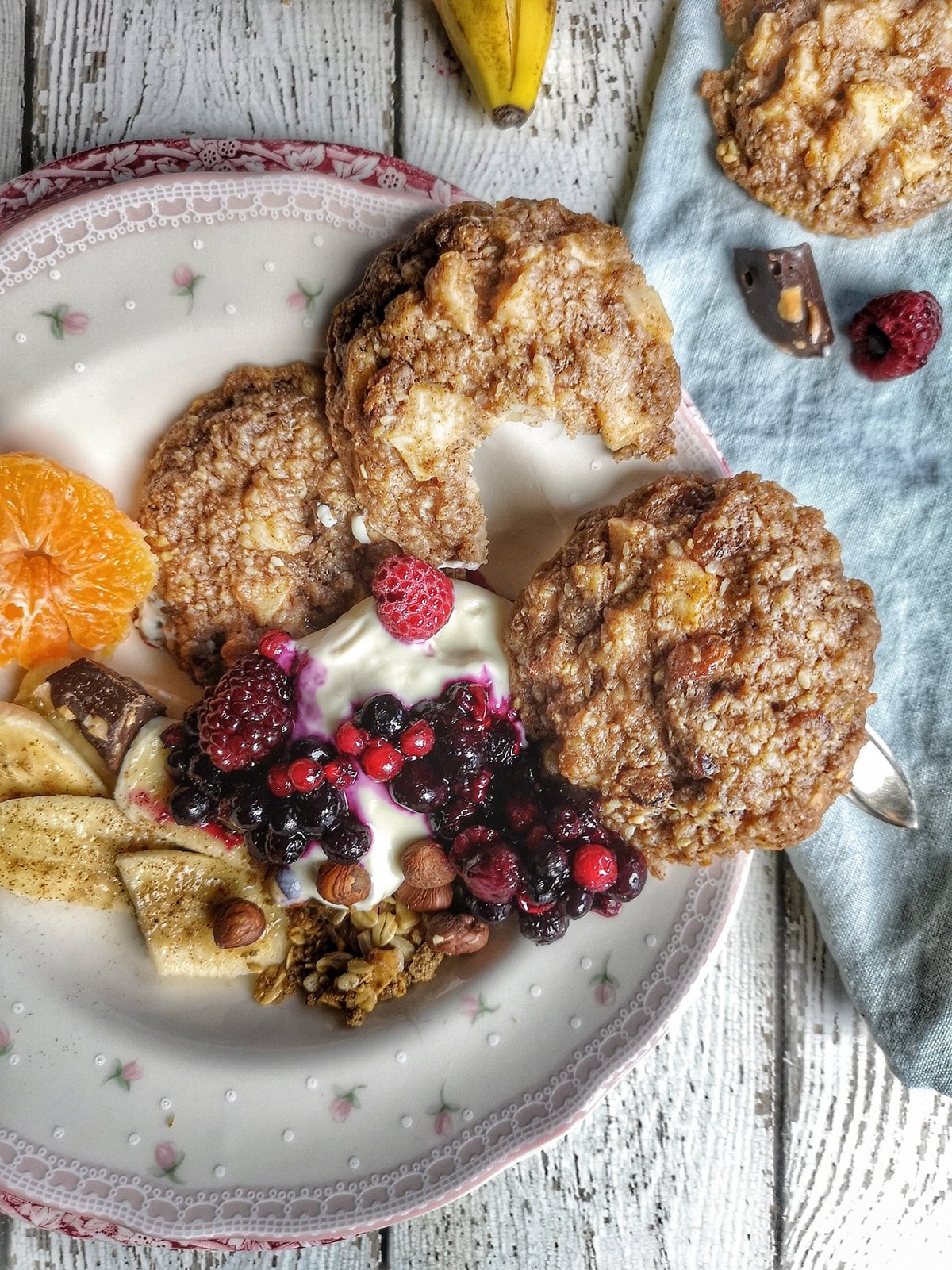 Instructies
Roer de ingrediënten voor de Overnight Oats goed door elkaar in een schaaltje en laat het afgedekt een nachtje in de koelkast staan.
Verwarm de volgende dag de oven voor op 180 gr Celsius.
Roer vervolgens de overige ingrediënten goed door de Overnight Oats.
Met een ijsbolletjes-lepel 4 bolletjes scheppen uit het mengsel.
Plaats de bolletjes op een met bakpapier bekleed ovenrooster.
Plaats het rooster circa 20 min in de voorverwarmde oven en/of totdat de Oaties goudgeel zijn.
Goed laten afkoelen en minimaal 35 minuten laten opstijven in de koelkast.
Ingredients
Overnight Oats
40 grams oatmeal optional gluten free
130 ml full-fat coconut milk or unsweetened plant "milk"
1/4 tsp pure vanilla extract
3/4 to 1 tsp cinnamon powder
2 tsp sesame seeds
1/4 tsp liquid stevia
1 piece banana mashed
Add later
3/4 piece apple approx. 100 g, peeled and diced
45 grams raisins
40 to 50 grams coconut oil weigh first, then melt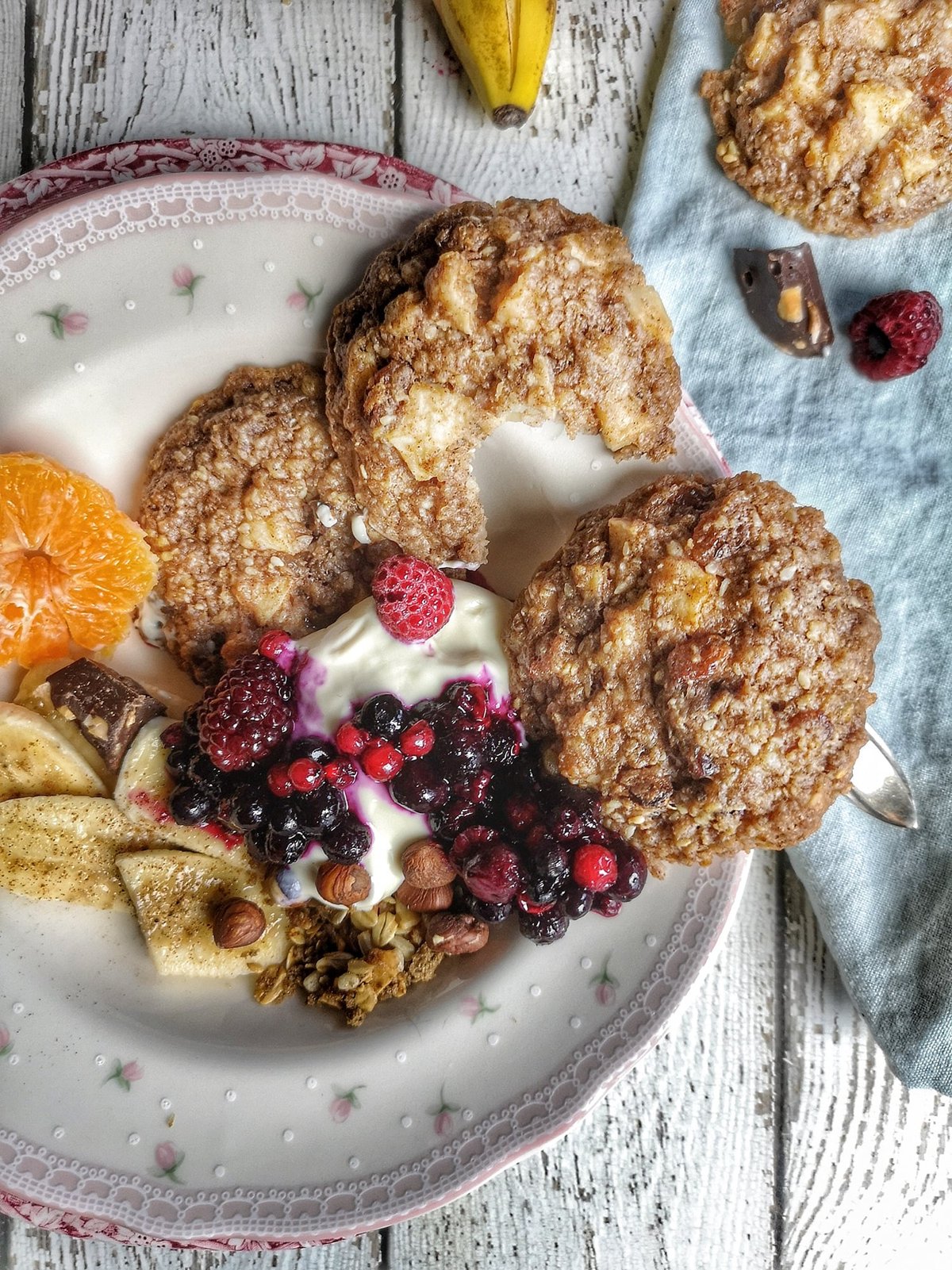 Instructions
Stir ingredients for Overnight Oats well in a bowl and leave covered overnight in the fridge.
Preheat the oven the next day at 180 gr Celsius.
Stir the remaining ingredients well into Overnight Oats.
With an ice cream scoop, create 4 scoops from the mixture.
Place the scoops on an oven rack lined with baking paper.
Place the grid for approximately 20 min in the preheated oven and/or until the Oaties are golden brown.
Allow to cool well and let it set for at least 35 minutes in the fridge.