Salty Caramel (N)Ice Cream Bowl (vegan,raw,glutenfree)
Ingrediënten
3 stuks bananen uit de schil, bevroren
1 flinke snuf (grijs) zout circa 1/4 tl
25 gram pure gladde pindakaas
1/2 tl puur vanille extract
10 ml ahornsiroop optioneel, maar icm pindakaas creëer je een soort karamel-achtige smaak
Topping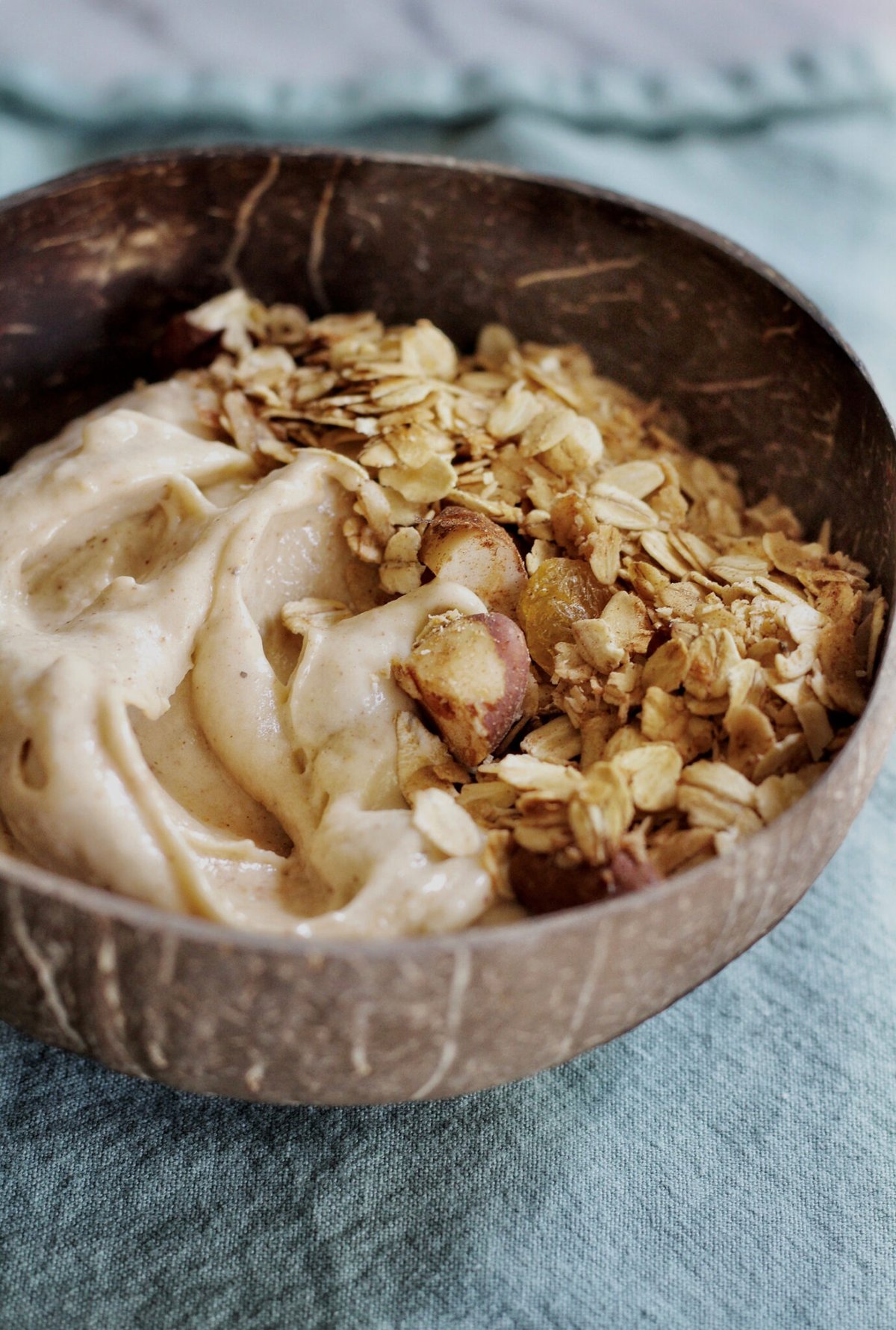 Instructies
Benodigdheden
Diepvriezer, krachtige blender geschikt voor het vermalen van ijs, maatlepels
Instructies
De diep bevroren stukken banaan in de blender plaatsen samen met de pindakaas, het vanille-extract, zout en de ahornsiroop. Laat het eerst 10 minuten op kamertemperatuur staan voordat je de blender aanzet. (echt niet langer dan 10 minuten).
Mix en zet de blender meteen uit als er een crème-achtig dik ijsmengsel ontstaat. Roer nog een keer goed door en schep het bananenijs over in een kom, garneer naar wens en aanvallen maar!
Ingredients
3 pieces bananas peeled, frozen
big pinch (gray) salt about 1/4 tsp
25 grams pure smooth peanut butter
1/2 tsp pure vanilla extract
10 ml maple syrup (optional, but in combination with peanut butter you create a kind of caramel-like taste)
Topping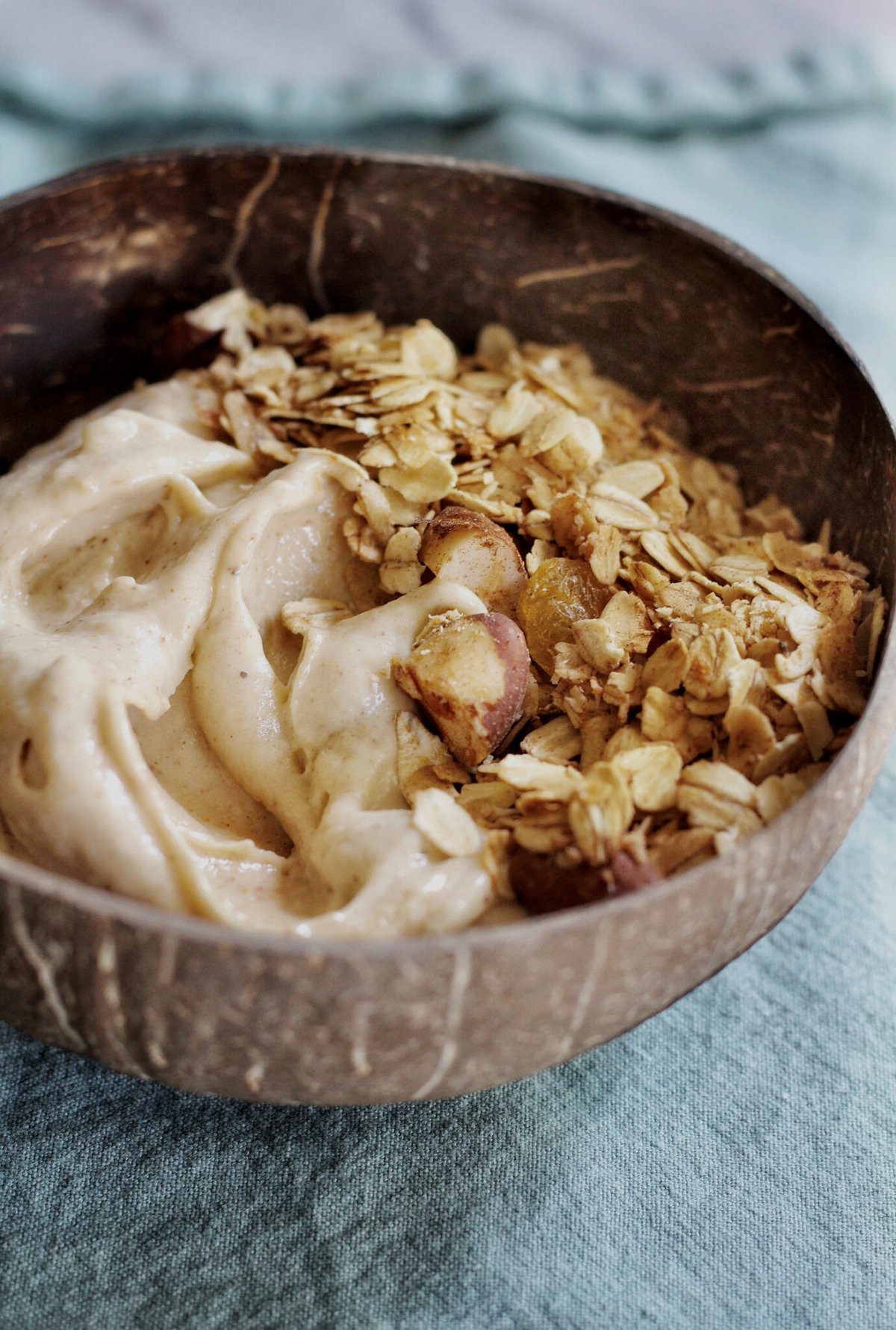 Instructions
Necessities
Freezer, powerful blender suitable for crushing ice, measuring spoons
Instructions
Place the deep frozen banana pieces in the blender along with the peanut butter, vanilla extract, salt and maple syrup. Let it stand at room temperature for 10 minutes before turning on the blender (Really no longer than 10 minutes).
Mix and immediately turn off the blender if a creamy thick ice cream mixture is formed. Stir well again and transfer the banana ice cream to a bowl, garnish as desired and attack!